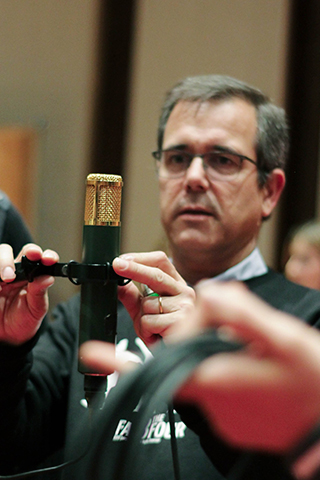 About Me
Tom Road is the pseudonym of António Rodrigues.
For a few years, António (Tom) played in different places in Portugal, which is why he chose the surname (Road) (derived from "walking on the road").
From an early age he always had a fascination for synthesizer music, paying attention to Vangelis, Jean Michel Jarre, Mezzoforte, Tangerine Dream, Kraftwerk among others. Later, he started giving attention to bands like Pink Floyd, Alan Parsons Project, Supertramp, Camel and later the music of Lee Ritenour, Dave Grusin and Fourplay.
In 2009, the collaboration with Nuno Esperto and Júlio Guerreiro were born. This allowed many of the existing ideas to become a reality. This productivity allowed the birth of more than 3000 songs, of which close to 350 were released on digital platforms using rudimentary knowledge of production and mixing.
Tom Road's work split into 2 lines of work, the first with guest vocals and based on a Progressive Rock genre, but bordering on pop and with some ballads in the mix. The message used in its lyrics aims to show that, despite the existential difficulties that everyone faces, it will always be possible to find something positive, which is worth fighting for. The second line of work is based on instrumentals between synth pop, new wave, lounge and Latin rhythms. Most of these songs have been used in commercial spaces such as stores and supermarkets.
In 2022, he decided to reinforce his knowledge in the area of production and mixing by enrolling in Restart Creative Education where he had the opportunity to meet a lot of people from the professional environment, such as João André, Andres Malta, Suse Ribeiro, Francisco Rebelo, Vasco Lima, Rodolfo Cardoso, Fred Stone, Anabela Conceição among many others.
Currently, most of these themes are receiving production and mixing revisions. Soon they will be available on your digital channels.
You can listen to them, selecting in the menu the option "Discography" or "Style/Genre"
Be the first to know about new products, exclusive offers and giveaways.